Metal coil drapery
Product Detail
Product Tags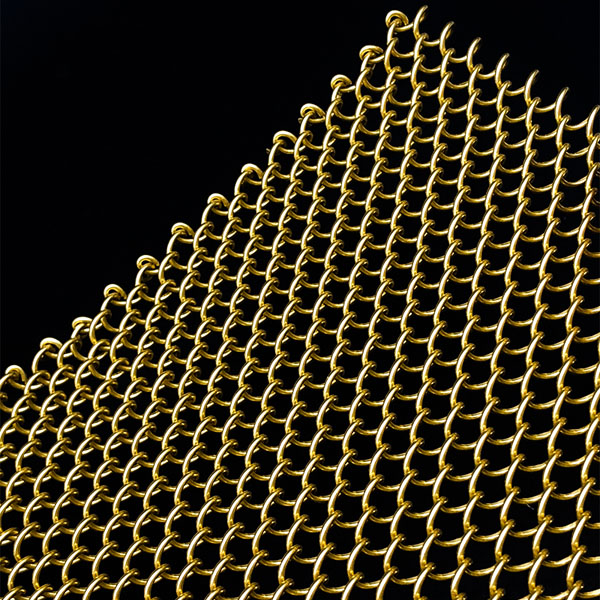 Metal Coild Mesh Specification
| | |
| --- | --- |
| Material | Al, Al Alloy, SS304,316 |
| Wire Dia | 1.0mm,1.2mm,1.5mm,1.6mm,2.0mm |
| Mesh Aperture | 3x3-10x10mm |
| Track Shape | Stright&Curved |
| Surface treatment | Spray-paint |
| Color | Customer's Requirment |
| Advantages | Incombustible,high-strength,robust |
| Usage | Window treatment, room divider, shower curtains |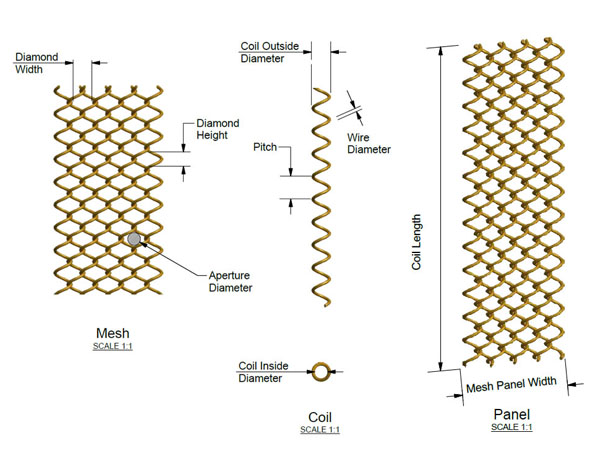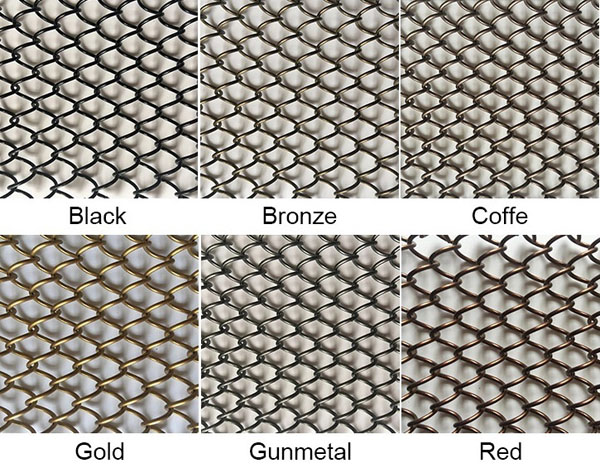 Metal Coild Mesh Features
Durable Light weight and Long Lasting
Flexible - Contracts and Expands in One Direction
Custom - Manufactured to Your Size Specifications
Metal Coild Mesh Accessories
Metal coil drapery, alminum chain link mesh, can be installed on the ceilings with aluminum alloy track and pulley with chain, the track can be fixed on the ceiling wall, the pulley can make the metal drapery move easily and the chain can control the pulley. Usually our woven metal fabric has 1.5 times or 2 times overlap, when the mesh is hung, it can be show into a wave shape and make the curtain beautiful.
The metal coil drapery will be used as the curtains, we can supply the metal accessories for your. We will install the rollers on one side of metal curtains, when you received the goods, only install the track on the ceiling, the installation method is very simple.
As to the track, we have two kinds of tracks, one is straight type, the pulley only can be moved straight; the other is bent track, curved track; the track can be bent into any shape according to your building shape.
Metal Coild Mesh Surface treatment
We have three main treatment of the surface, according to the color you want and the effect you want.
1. Acid pickling
This kind of treatment is most simple one. Its main function is cleaning the oxide layer, and the metal curtain via this kind of treatment, the color will be silvery white
2. Anodic oxidation
This one is a little complex; this one is working to enhance the rigidity and the wear-resisting property of the Al alloy. This one can color the metal curtain, and market
metal curtain more durable and beautiful
3. Baking finish (This is the most popular one)
This kind is the simple one of coloring the metal curtain, it just paint mixing then put the metal curtain to the coating area to make the color.
Metal Coild Mesh Application
Metal coil drapery is weaved with high quality stainless wire, aluminum alloy wire, brass wire, copper wire or other alloy materials. It is a new decorative materials in the modern constructions industrial and widely used as the curtains in house, screens for dining hall, isolation in hotels, ceiling decoration, decoration in trade fair exhibition and retractable sun protection, etc.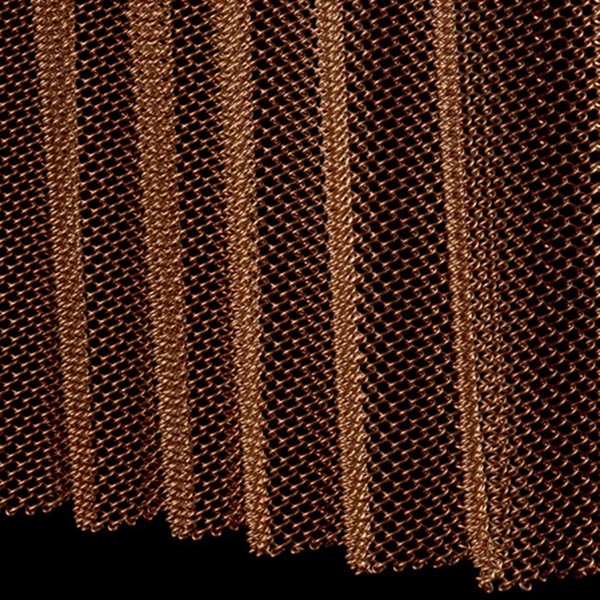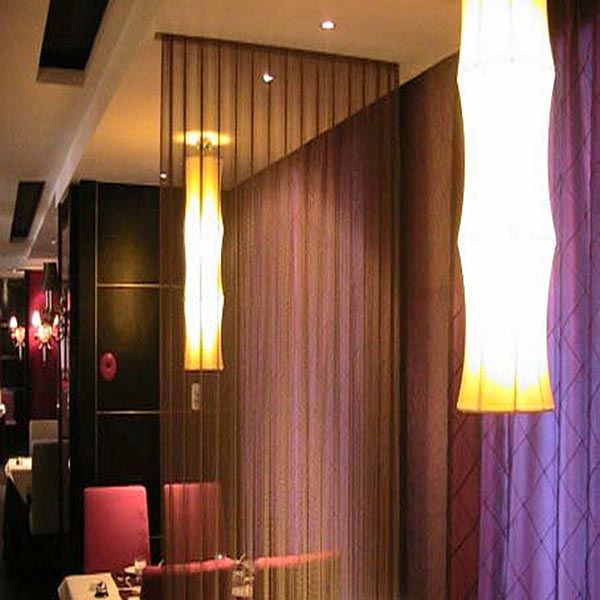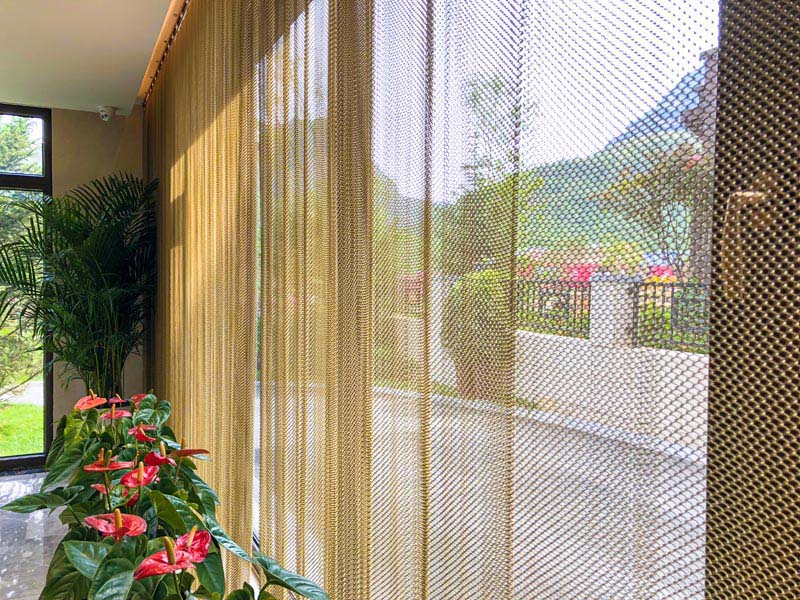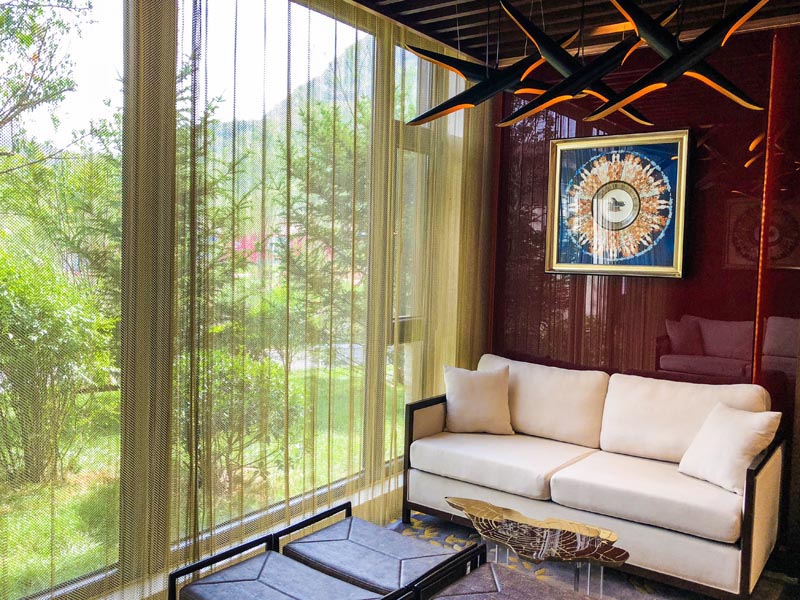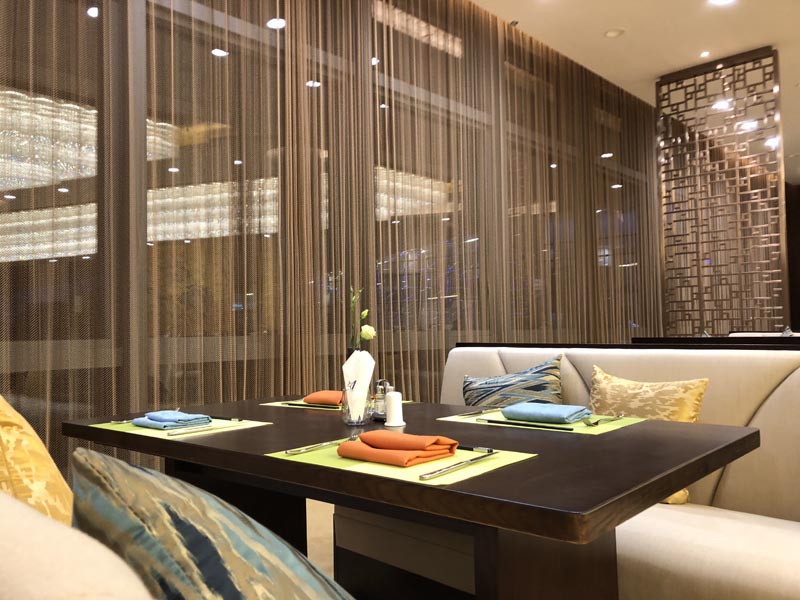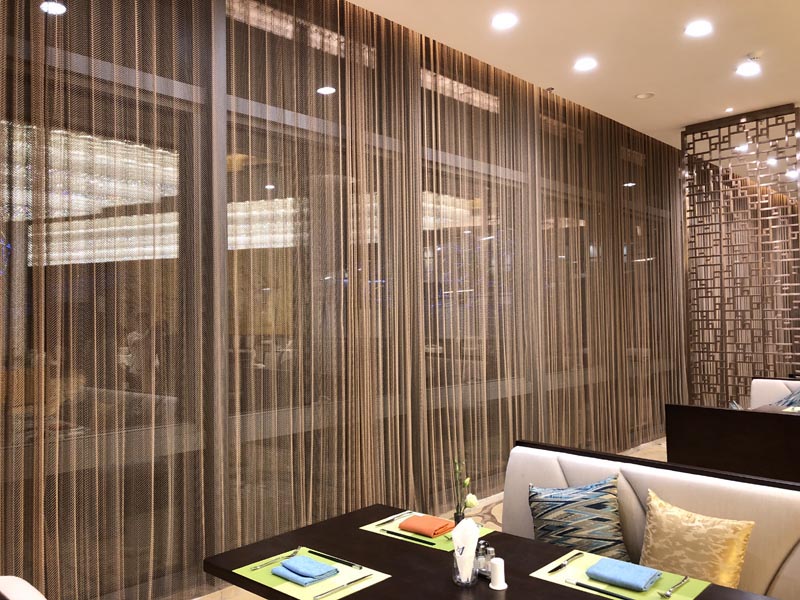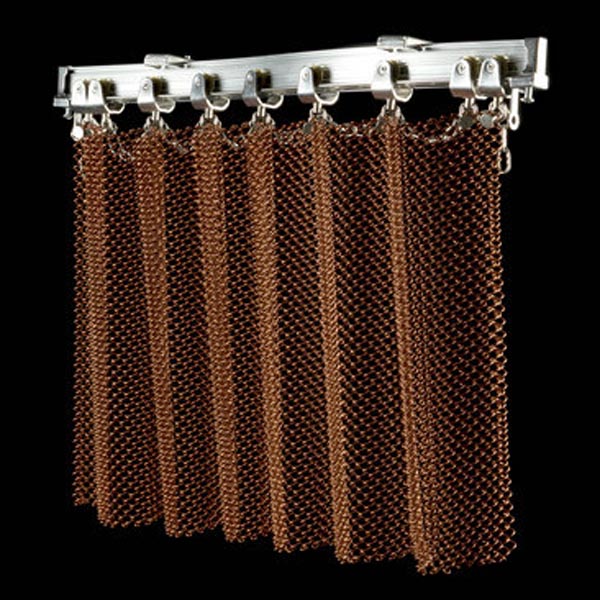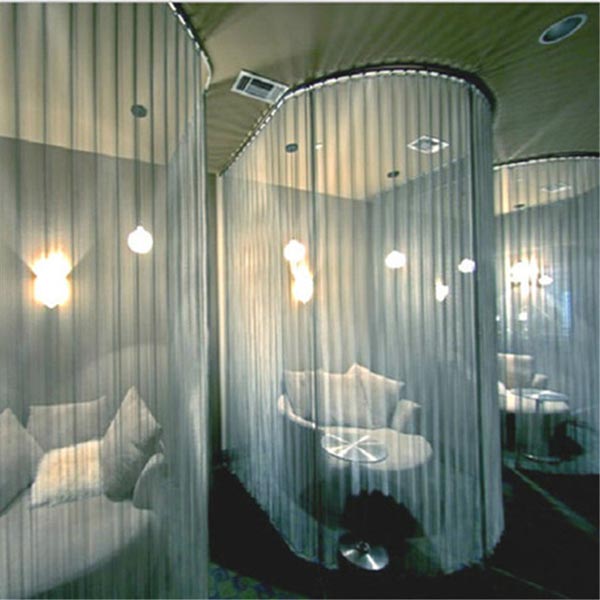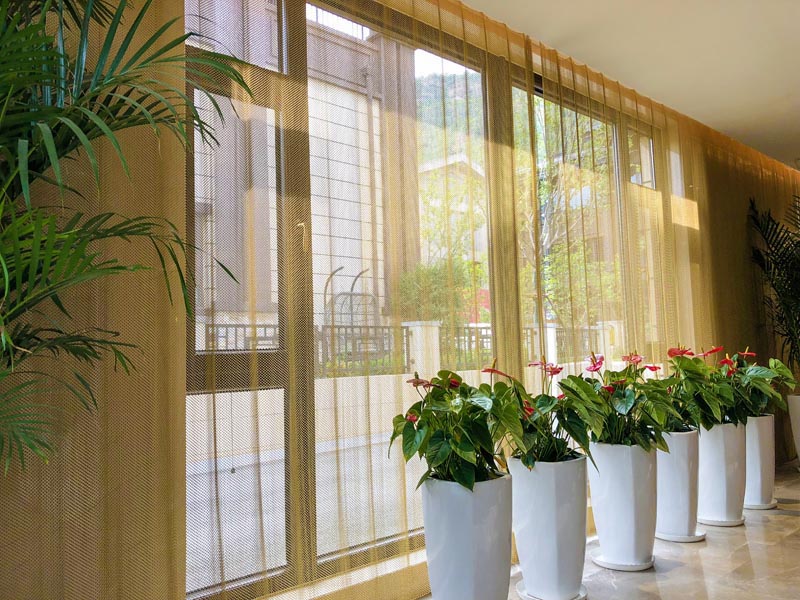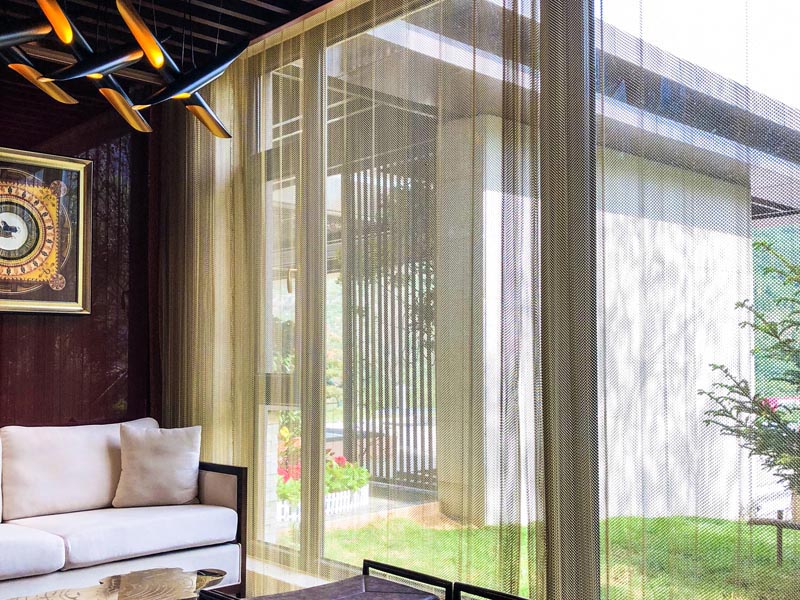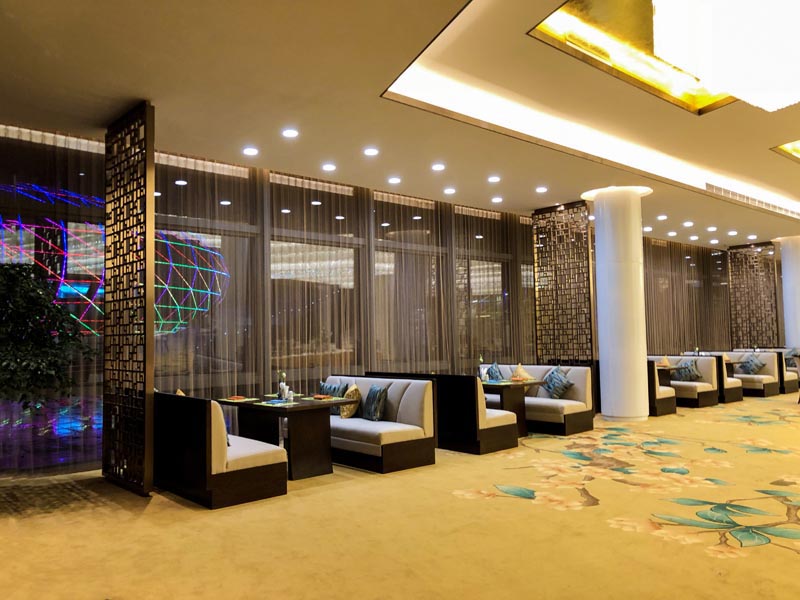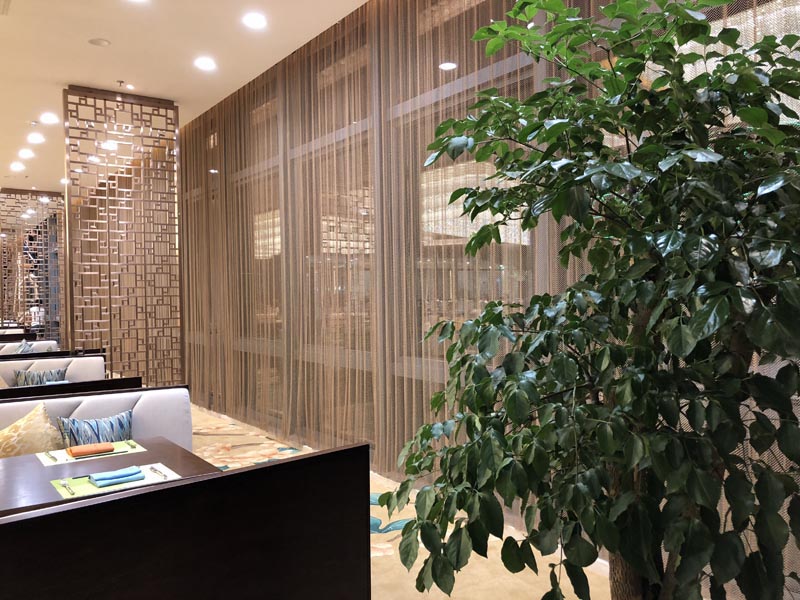 ---
Previous:
Stainless steel cable rod woven mesh
Next:
Metal Sequin Fabric
---
Write your message here and send it to us
Products categories